Internet Marketing, About OnYourMark, LLC
Internet Marketing Service, Web Design & Development, Hosting, Video and Audio Services are all part of OnYourMark. LLC.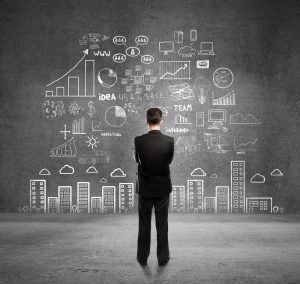 OnYourMark, LLC specializes in web design, production, programming, website hosting, Internet marketing, email marketing, content development, digital audio-video, and photography.
In short, everything a growing company needs on the Internet.
OnYourMark, LLC is located in Waukesha, Wisconsin – a Southeastern Wisconsin community in Waukesha county and adjacent to Milwaukee County, Ozaukee County, Jefferson County and Washington County.   See our driving directions for directions to our office.
OnYourMark, LLC started life in 1987 as an Industrial Marketing Company.   In 1994 www.OnYourMark.com was launched to showcase the firm's web design, production, programming, hosting and Internet marketing capabilities.  We're privileged to do a great deal of work with Manufacturers, some of them clients since the 1980s.
Internet Marketing is Our Total Focus Now
Today OnYourMark, LLC consists of A Fine Family of Companies, tightly integrated to bring unprecedented levels of web expertise and service to small and medium-sized businesses in Manufacturing, healthcare, real estate and construction, professional services, specialty retail, and a wide variety of other industries.   Each division represents a core technology and marketing focus, integrated so each can bring added value to the other, and separated just enough to offer "best of breed" technology and service.
Internet Marketing is the Key
Internet marketing is one of the three essential ingredients in making a successful web presence.  You need good design and sound technology.  Internet Marketing is most important because, if you have a site that looks great and works perfectly, but no one goes there … who cares?  Our job is to get you found when your prospects and customers are looking … and to be sure you look like the kind of company they want to deal with when they find you.  Security is a given.
Learn more about our Fine Family of Companies.