OnYourMark is proud to be a long-time sponsor of Wisconsin Business Owners.
Over two hundred local Wisconsin Business Owners are members.  Two or three dozen or more of us meet for a "Lunch and Learn" held on the last Friday of the month from January thru October and the 1st Friday in December.  Occasionally we enjoy other special sessions.
You do not have to be a business owner to attend, though most attendees own their own firm.  Any and all of our friends from theBubbler.com and our clients' staffs are welcome.
Our typical Lunch & Learn schedule:
11:15 NETWORKING – Come early to enjoy great conversation and early networking
12 noon – Fish Fry – OR – All-you-can-eat buffet lunch with salad bar, many entrees and sides…excellent!
12:15 – 30-second commercials during lunch
12:30 – dessert
12:35 – Speaker introductions
***SPEECHES ARE VIDEOTAPED courtesy of Videocracy – Your attendance means your approval that you may be shown on tape.
12:40 Speaker with 18 to 24 minute presentation followed by 6 to 12 minutes of questions.
1:15 End – or continue to network. The host and several members generally take the last Friday afternoon of the month off to talk for hours at the Cali's Lounge bar.
Cost is $30 (cash) at the event , or $20 (credit card) with advance reservations.
Fee covers all-you-can-eat buffet lunch with many entrees, salad bar, desert, soft beverage and gratuity as well as speaker.
Salad bar only, $20 (cash) at the event or $15 (credit card) with advance reservations (we can only charge $20 on the registration site so we refund $5 at the event).
Most meetings held in one of the banquet rooms at the Best Western Midway on Moorland Road in Brookfield, Wisconsin.
Free drawings for 2 pieces of artwork at each Lunch and Learn, courtesy of Summer Snow.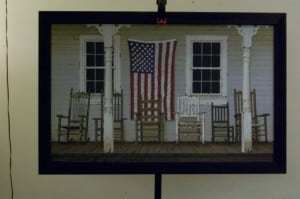 Register online at http://www.Meetup.com/wisconsin-business-owners/ Registration with the group is free and registering online will get you about two emails per month with information about that month's program.
Host: Keith Klein, Owner, OnYourMark, LLC

Author of WebForging, A Practical Guide to the Art of Forging Your Web Presence
Publisher of Wisconsin's # 1 Online Guide & Directory,http://www.theBubbler.com
Please call for info: 262-820-8201 or 800-747-3399
Business Owners and individuals seeking to start their own business and friends only, please.
The newly-redesigned website for Wisconsin Business Owners is located at http://WisOwners.com
See the message boards at http://www.meetup.com/wisconsin-business-owners/messages/boards/ for more resources for Wisconsin Business Owners.