On Veterans Day, we honor those who have served in our military.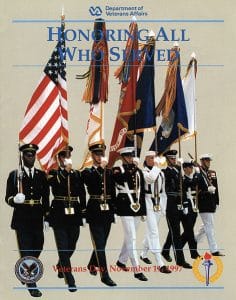 Well-meaning people often confuse Veterans Day with two other holidays. Memorial Day honors those who died in service of their country.   Armed Forces Day honors those who are presently serving.
If you want to "Thank A Vet", this is the day!
2018 marks the centennial of Armistice Day – now known as Veterans Day
On November 11th, 1918, an armistice was signed ending hostilities, in effect ending World War I. In 1919, President Woodrow Wilson proclaimed November 11th the first commemoration of Armistice Day, honoring veterans of WWI. In 1954, when WWI "the war to end all wars", had been followed by WWII and Korea, Congress changed Armistice Day to Veterans Day to honor all vets, not just those from WWI.
We believe every day is a day to thank our Vets.  At the very least, it is good to be mindful of the sacrifices made by Veterans, and their families, every day of the year.  For a great way for businesses to consider supporting Veterans, we invite you to view this post:  Supporting our Military with Appreciation: Are you doing your fair share?
OnYourMark thanks our client and vendor, fellow Wisconsin Business Owners organizer and friend, Mark Mullarky, of Mullarky Business Systems for permission to share this post.  And we say thank you, to all of our American Veterans.   And thanks to all of our clients who shared this message as well.